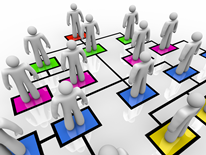 Overview
Information Technology Staff Augmentation (ITSA)
is the District's method for the procurement of IT staff augmentation contractors. OST, Inc. (Optimal Solutions and Technologies) facilitates the staff augmentation procurement process between District program managers and ITSA-registered vendors. OST, Inc. has partnered with Peoplefluent to provide a fully-functional Vendor Management System that handles the workflow from beginning to end. The ITSA Project is ISO 9001:2008 compliant.
The DC Office of the Chief Technology Officer (OCTO) awarded the Information Technology Staff Augmentation (ITSA) contract to OST, Inc. in August 2008. ITSA is primarily focused on increasing the efficiency of the District's IT staff augmentation procurement practices and providing District CBEs (Certified Business Enterprise) with a system dedicated to transparency and neutrality. Since implementation, the program has made great strides in raising process efficiency, reducing the procurement timeline for all involved parties, lowering cost for the District government, and increasing process transparency.
ITSA Benefits
Tier 1 Support

Automated invoicing and timesheet submission for resources.

Subcontracting vendors respond with resume submissions.

District managers issue requests for resources.

Web-based tool that is accessible anywhere, 24 hours/day.

Vendor Neutrality

Process Neutrality

Commitment to have 95% of the requirements filled by CBEs

ITSA Support is available from 8-6PM Monday through Friday (not including District Holidays)

Senior Project Team are specialized in:

IT Staff Augmentation

Implementing and facilitating Managed Service Provider (MSP) contracts in the Public Sector
Opportunities
For current business or employment opportunities, visit the
ITSA
website.