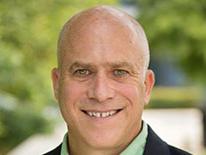 Barney Krucoff was chosen by Mayor Bowser as Interim Chief Technology Officer in January 2018. In the early 1990s Barney began working with OCTO's predecessor agency, the Department of Administrative Services, as a federal employee interested in mapping the city digitally. Most recently, Barney served as a member of the OCTO executive team as the District's first Chief Data Officer. Much of his work focused on the District's data policy, which was issued by Mayor Bowser in April 2017.
Barney previously served as Geographic Information Officer for the State of Maryland, managing the GIS and Open Data programs. Before the Maryland position, Barney was the GIS Manager for the District of Columbia from 2004 to 2011. Additionally, Barney served four years on the National Geospatial Advisory Committee, where he advised the federal government on national geospatial policy, and he is a past chairman of the Metropolitan Washington Council of Government's GIS Committee.
Barney has a master's degree in city planning from the Georgia Institute of Technology and a bachelor's degree from Vanderbilt University.