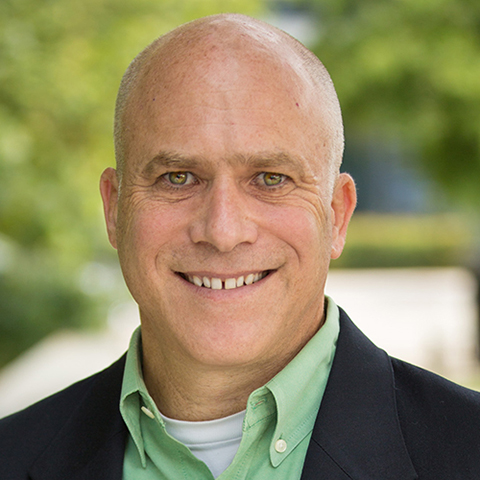 A native Washingtonian, father of two and ultimate frisbee coach, Barney Krucoff also has a huge role at the Office of the Chief Technology Officer (OCTO). He is the man behind all of DC's data.
In January 2016, Mayor Muriel Bowser with DC Chief Technology Officer Archana Vemulapalli announced a renewed focus on opening the District's data. This initiative modernize and significantly expand the District's central data catalog allowing the public, media, entrepreneurs and academics greater access to data, from information on traffic patterns to invaluable health statistics. The effort also called for the hiring a new Chief Data Officer.
To Barney, the CDO's mission is to make more data public and improve data flow between DC Government agencies and doing so while setting clear rules and goals and helping to facilitate sharing and people connections.
Barney will lead a team of about 26 made up of teams that traditionally worked together in an unofficial capacity. The reorganization of the Business Intelligence, Geographic Information System (GIS), and the Citywide Data Warehouse was done to compliment the converging of tools and software.
Barney first joined OCTO in 2004 with the GIS team. He left for a period to work with the State of Maryland in similar roles prior to returning to OCTO as Chief Data Officer in June 2016. His resume also includes roles with the National Capital Planning Commission, a civil engineering company, and in the private sector doing mapping and planning work.

Of all these opportunities Barney says that DC typically "plays above its weight, leading to lots of opportunity to build upon what the city has already done."
While earning his graduate degree in City Planning at Georgia Tech, Barney unearthed his passion for data, where he honed in on policy and modeling.
"It's the data that has to move on to the next system and that will live on."
Barney will be sharing the latest on the draft data policy at Code for DC's Civic Hacknight on Thursday, August 4, beginning at 6:30pm at Social Tables.
To follow the data team's progress, follow @opendatadc or @octodc.