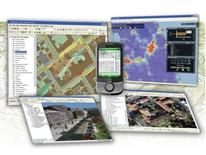 What is the DC Esri ELA
In an effort to simplify geographic information systems (GIS) software access and significantly reduce the overall DC Agency costs for procurement of Esri products, the City of Washington DC entered into an Enterprise License Agreement (ELA) with Esri on October 1, 2010.
The distribution of Esri software products and governance of the ELA is coordinated by the DC Office of the Chief Technology Officer (OCTO) GIS Department.
Who is eligible to access the ELA?
Eligible District Government agencies may gain access to the benefits of the DC Esri ELA:
All City of DC directorates and components

Commercial contractors doing work on behalf of the City of DC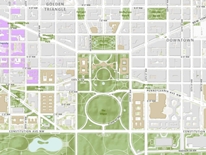 What is included in the Esri ELA?
The DC Esri ELA includes:
Software
Desktop - ArcView, ArcEditro, ArcInfo
Extensions: Spatial, Network Analyst, 3D, Geostatistical, Maplex, Workflow Manager (formerly JTX), PLTS, Data Interoperability.
Server - Basic, Standard, Advanced Levels
Extensions: Spatial, Network Analyst, 3D, Geostatistical, Image Server, Data Interoperability, GeoEvent, GeoAnalytics, Roads and Highways
Mobile
Data
Training for DC Full-time Employees
Esri User Conferences
Esri International User's Conference - San Diego, CA
Esri Federal User's Conference - Washington, DC
ArcGIS Desktop License Usage Reports
View License Usage - ArcGIS Desktop licenses for ArcView, ArcEditor and ArcInfo
The documents depict charts showing the maximum number of licenses, for each type, used for the date listed. Desktop extensions are not included in the reports.
Related Documents
ArcGIS Desktop License Usage Reports
DC ELA Point of Contact
Matthew Crossett
OCTO GIS Program Manager
Phone: (202) 442-7100