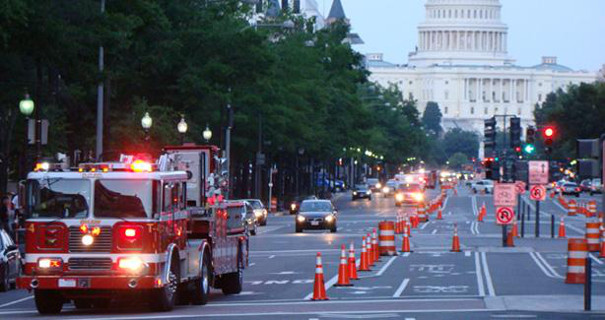 FirstNet – the first nationwide, interoperable broadband wireless network dedicated to public safety – is transforming how first responders communicate and significantly enhance their ability to respond quickly and effectively to emergencies. FirstNet will save lives.
Enacted by Congress in 2012 as a fulfillment of the 9/11 Commission's last standing recommendation, FirstNet provides a dedicated, reliable network for advanced data communications nationwide and ensure that public safety personnel have priority access and preemption, which are not available on commercial networks.
The Government of the District of Columbia is working with the federal FirstNet authority to plan its involvement in the public safety network. For more information, see the following pages.