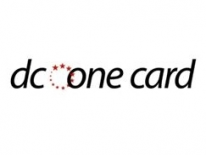 One Judiciary Square
441 4th Street, NW, Lobby Level, Washington, DC 20001
Office Hours: Monday to Friday, 9 am to 5 pm (except District holidays) Phone (202) 727-6030
Deanwood Recreation Center
1350 49th Street, NE, Washington, DC 20019
Office Hours: Monday, Tuesday, Thursday and Friday, 9 am to 5 pm, Wednesday, noon to 8 pm (except District holidays Phone: (202) 727-0128
Wilson Aquatic Center located at 4551 Fort Drive NW, Washington DC 20016. Will be temporarily relocating to Tenley Town Library - 4450 Wisconsin Avenue NW 2nd Floor Washington DC 20016.
Relocation will Start on December 19, 2016 through March 1, 2017
Office Hours: Monday, Tuesday, Wednesday: 10am to 6pm, and Thursday 1pm to 9:00pm, Friday 10:00am to 5:30pm (except District holidays) Phone: (202) 715-7788 or (202) 741-0853
Please visit DPR for upcoming facility closures.
Contact DC One Card
You may call the DC One Card Helpline at (202) 727-6030.